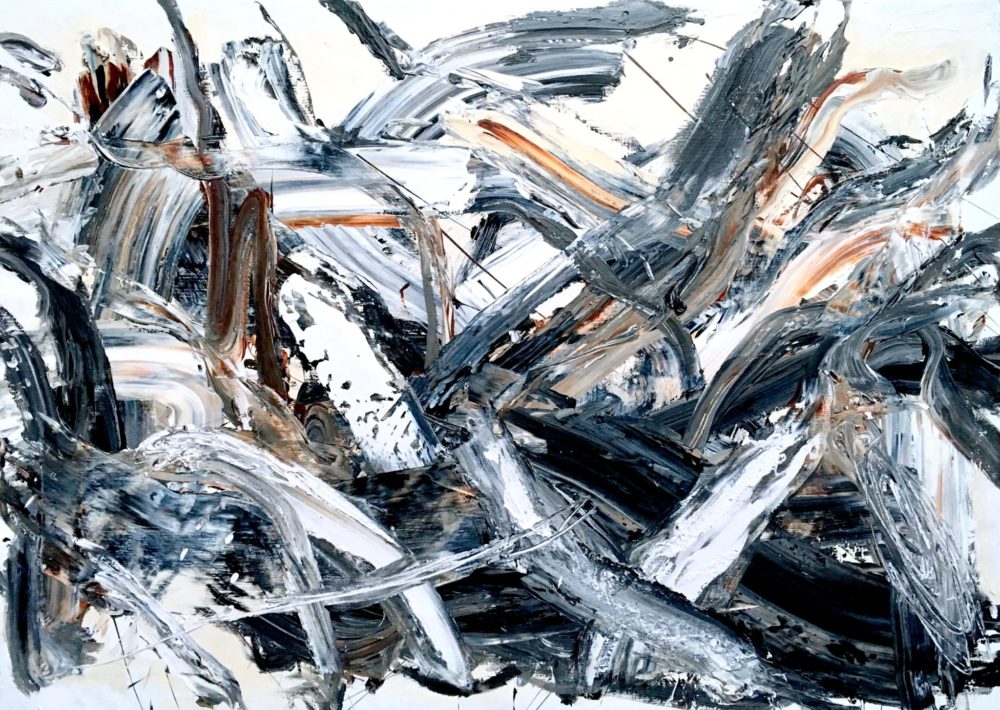 07 / 12 / 2021
Large abstract artwork in acrylic on canvas.

Part of my Zen Studies inspired by Zen Art.

When painting my Zen Studies I keep in mind the seven characteristics of Zen Aesthetics written down in the book 'Zen and the Fine Arts' by Shin'ichi Hisamatsu.

Signed on the back. Varnished for protection. Edges are painted, no frame required.